If you are craving burgers and beer all at the same time, we have a solution. Introducing Phat Burger Bro.'s first-ever collaboration out of Singapore with Winking Seal Beer Co. from Ho Chi Minh City!
Phat Burger Bro. is excited to announce our collaboration with Winking Seal to bring you our full menu to Winking Seal in Ho Chi Minh City. What's better than enjoying an authentic American burger with a pint of craft beer in a bustling city?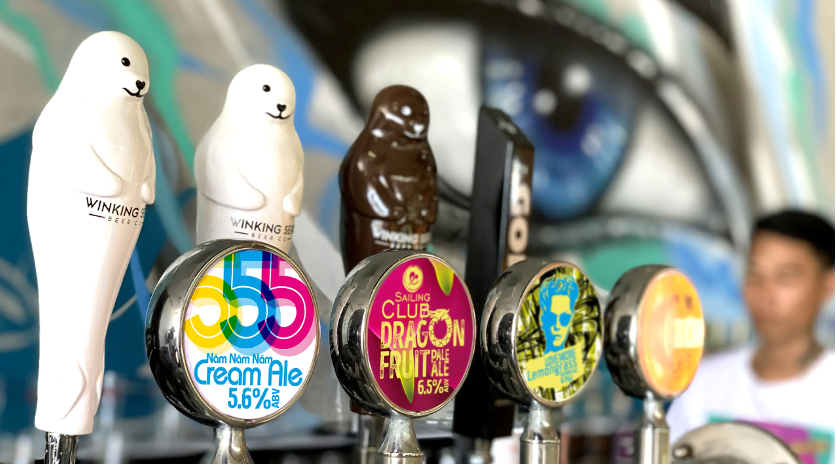 From being a part of the corporate world to pursuing their own passion in the food and beverage industry, the founders of Phat Burger Bro. and Winking Seal Beer Co found similarities with each other and that's when the two worlds collided.
Recognised as Southeast Asia's Best Craft Beverage Company of 2022 by LUXlife Group, Winking Seal offers a diversified range of craft beer with 2 iconic brands of their own – Sundowners™ Hard Seltzer and eco-friendly beWater™. As one of the pioneers in Southeast Asia's largest and fastest-growing craft beer markets, they are dedicated to brewing Indochine-inspired craft beer adventures, which create that moment of lift-off when atoms & art collide in a glass igniting a perfect storm.
In celebration of this partnership, we are having an epic launch party on 23 April 2022 to kickstart the collaboration. With that, you can now enjoy the best burgers and beers in the heart of Ho Chi Minh City! So let's take a look at some of the bomb-ass burger and beer pairings that will be available exclusively at Winking Seal's trendy bar!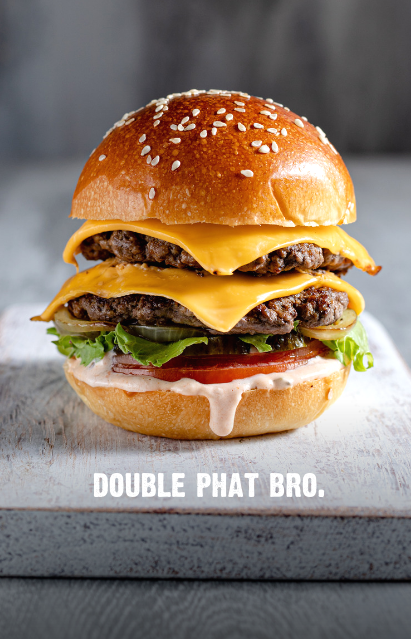 Classic double cheeseburger with Irish red ale is the OG you have to try for yourself! Known for its unique malty taste and its light fruitiness, Iris Red pairs exceptionally well with our Double Phat Bro for a refreshing sweet caramel aftertaste.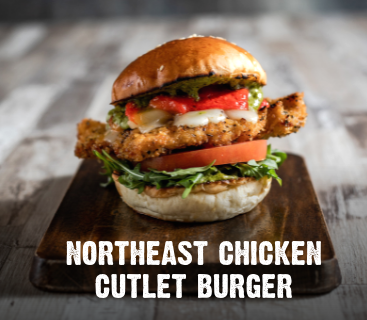 This is the ultimate combination you never knew you needed. Pair our savoury chicken cutlet burger with a pint of refreshing Năm Năm Năm Cream Ale, a light malty beer with a hint of fruity flavour for the best experience.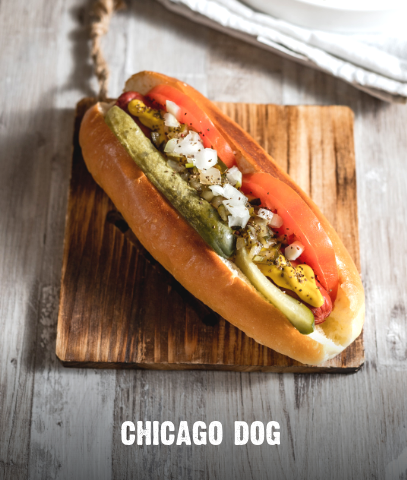 Nothing beats having a Chicago Dog with a tropical drink. If you are a fan of hotdogs and fruity beers, this pairing is the one for you!
Phat Burger Bro is proud to collaborate with Winking Seal to offer our full menu at their popular bar in Hồ Chí Minh. Head over to enjoy authentic American burgers with a pint (or maybe a couple pints) of beer! Available exclusively from 23 April 2022, only at:
Winking Seal Beer Co.
50 Dang Thi Nhu Street
Nguyen Thai Binh Ward, District 1
Ho Chi Minh City 700000
Vietnam
+84 28 44581350