Our concept is simple: Take some nice American comfort food and create them with only premium quality fresh ingredients, and make everything in-house to guarantee freshness.

At Phat Burger Bro., you will experience an incredibly good meal made by your bro; someone like family.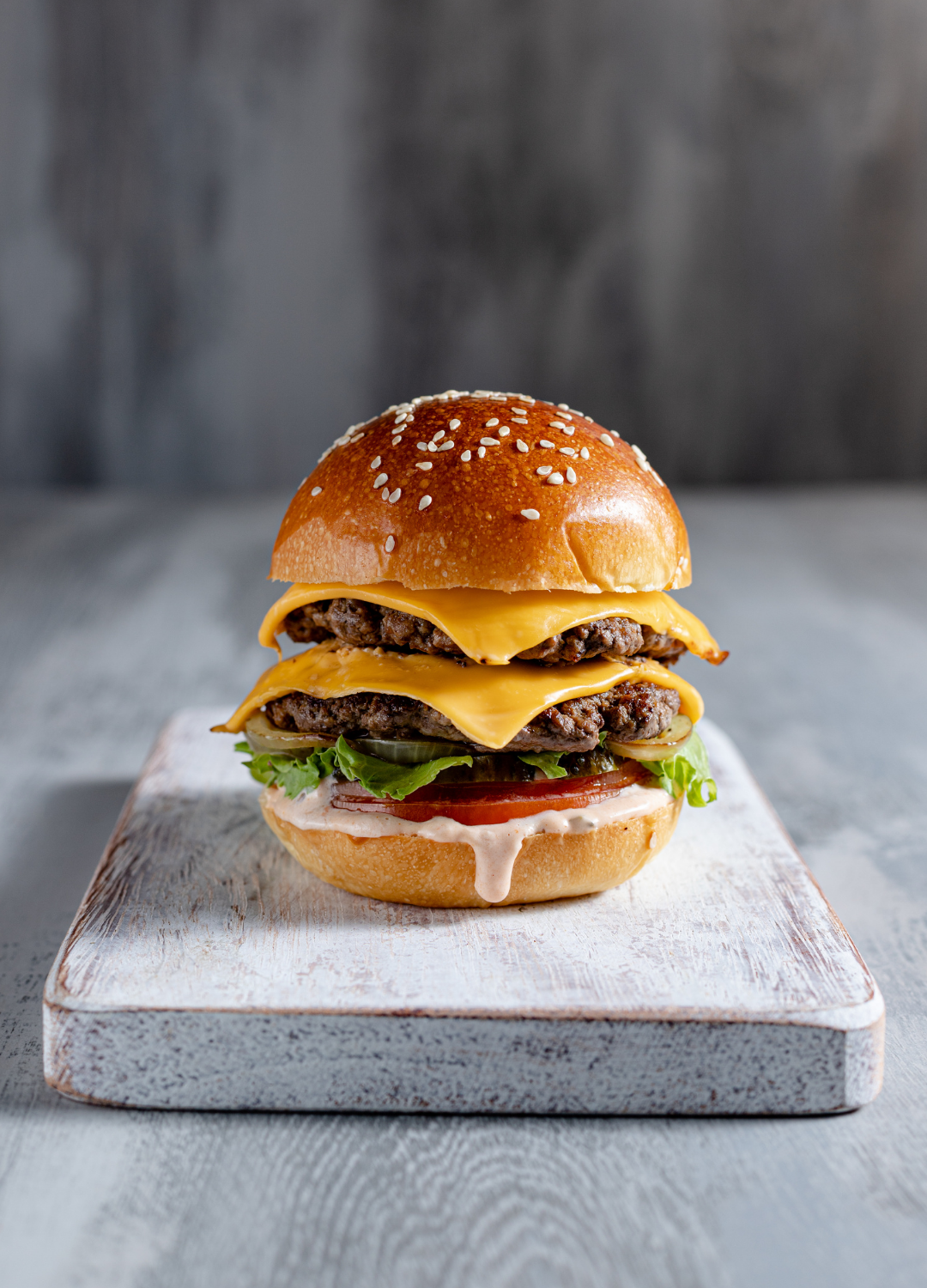 We want to go beyond the burger experience. We want you to have an overall Phat Experience. Visually there's artwork by local Singaporeans; Audio vibes will be from old school rock and roll to hip-hop. And good ol' fashion service is what differentiates us from the rest.
Incredibly good, crafted burgers, sandwiches, salads, and desserts, made with premium quality fresh ingredients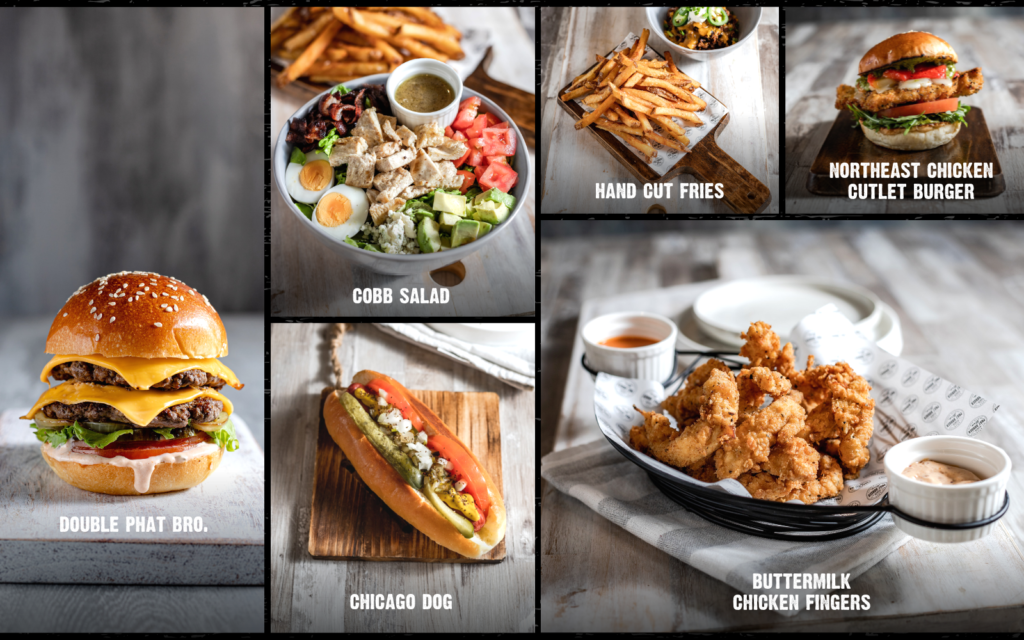 CLASSIC DOUBLE CHEESEBURGER
100% USDA Beef, American Cheese, Lettuce, Tomato, Homemade Pickles. Grilled Onions, Phat Burger Sauce, Toasted Sesame Milk Bun
Parmesan Crust Chicken Cutlet, Provolone Cheese, Roasted Bell Peppers, Pesto-Mayo, Romaine Lettuce
Chopped Lettuce, Diced Tomatoes, Crispy Bacon, Hard Boiled Egg, Avocado, Crumbled Blue Cheese, Herb Marinated Chicken Breast, Red Wine Vinegarette
Raving Reviews By Our Diners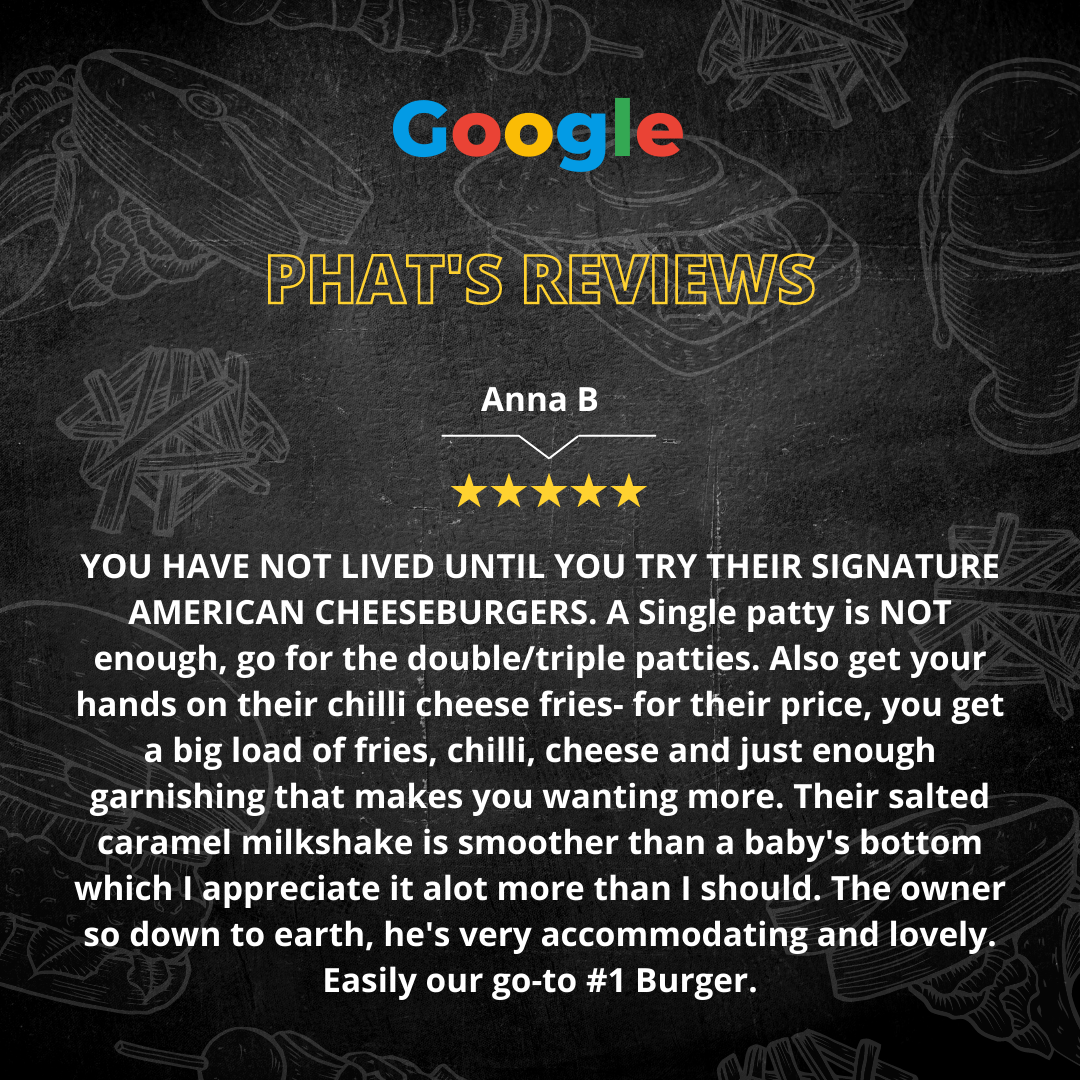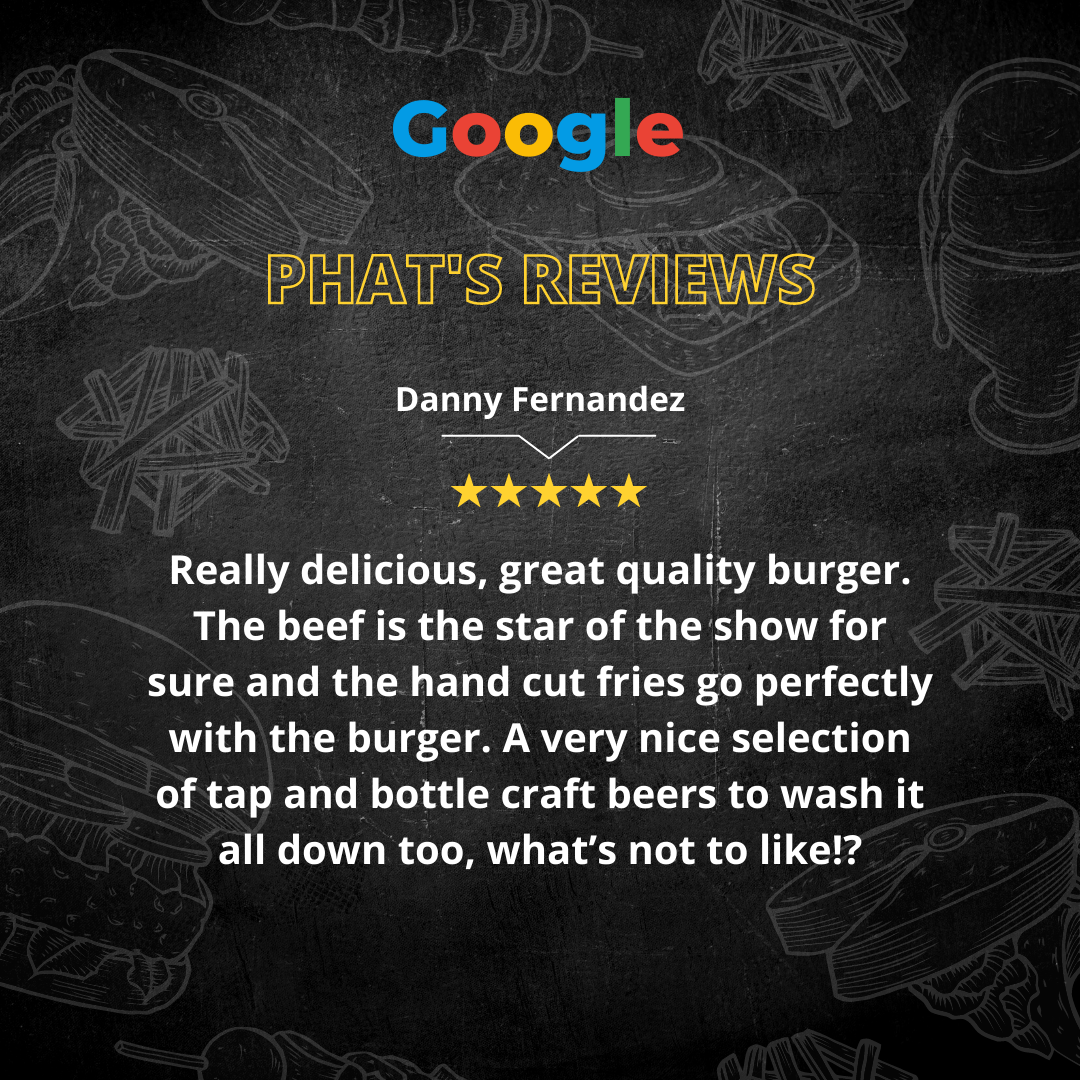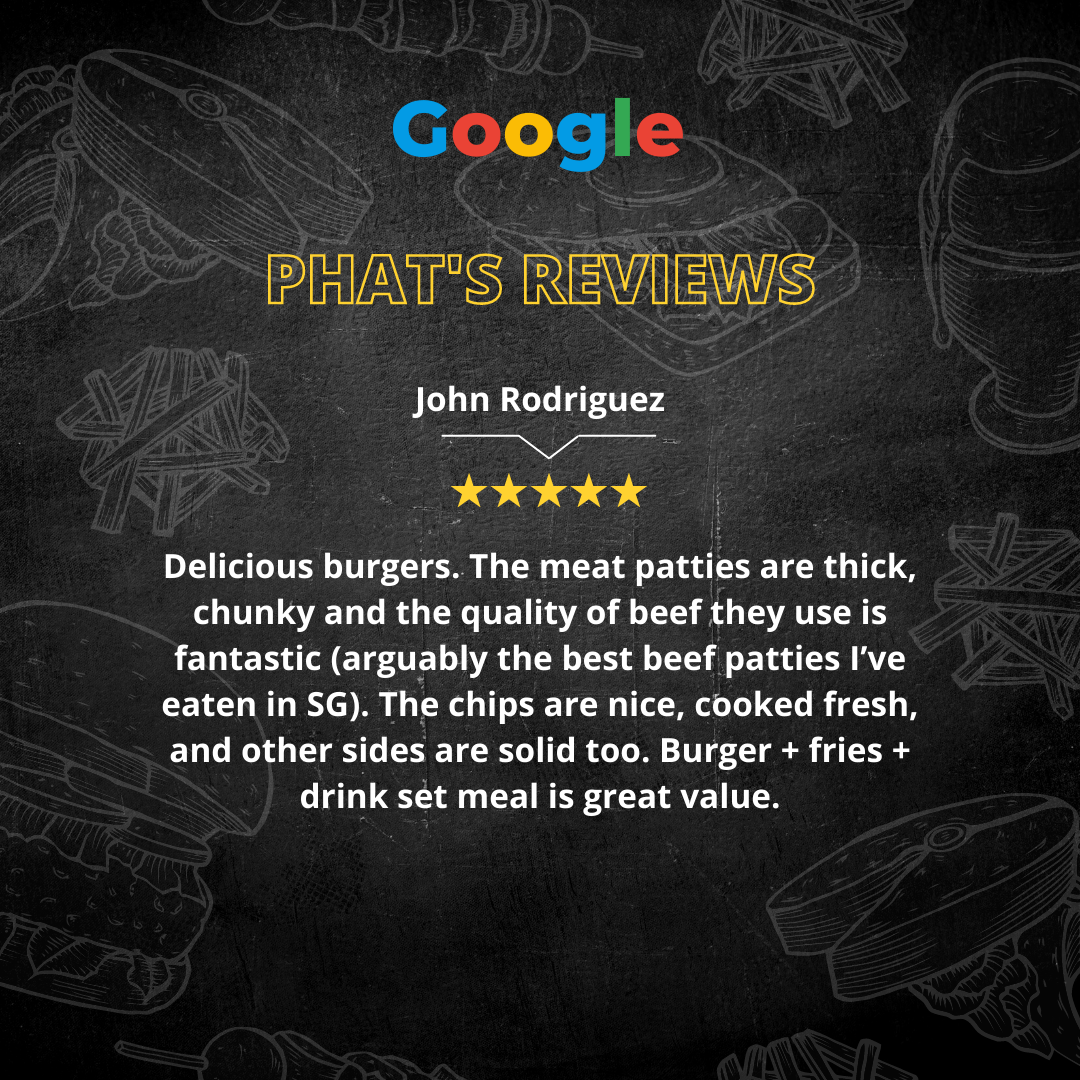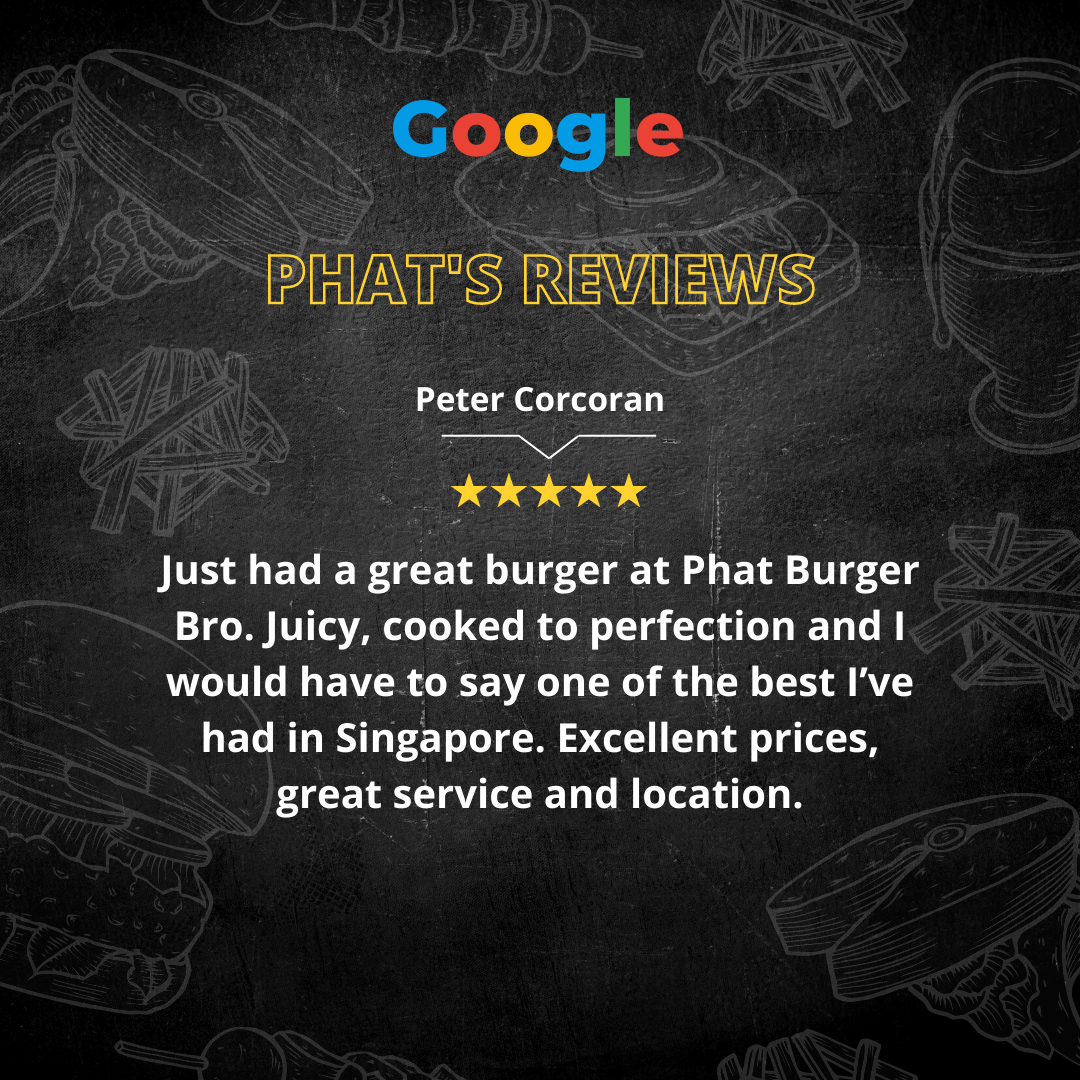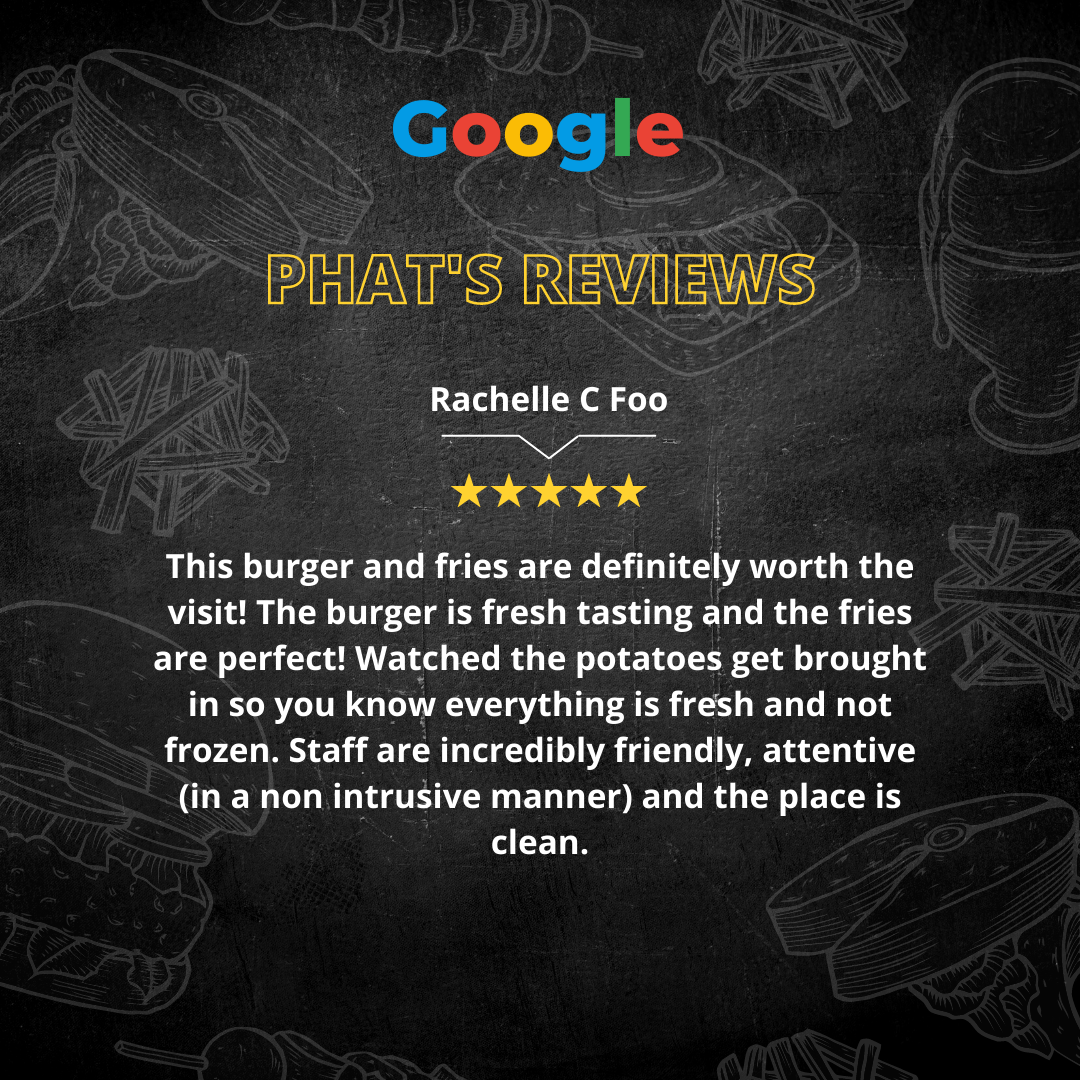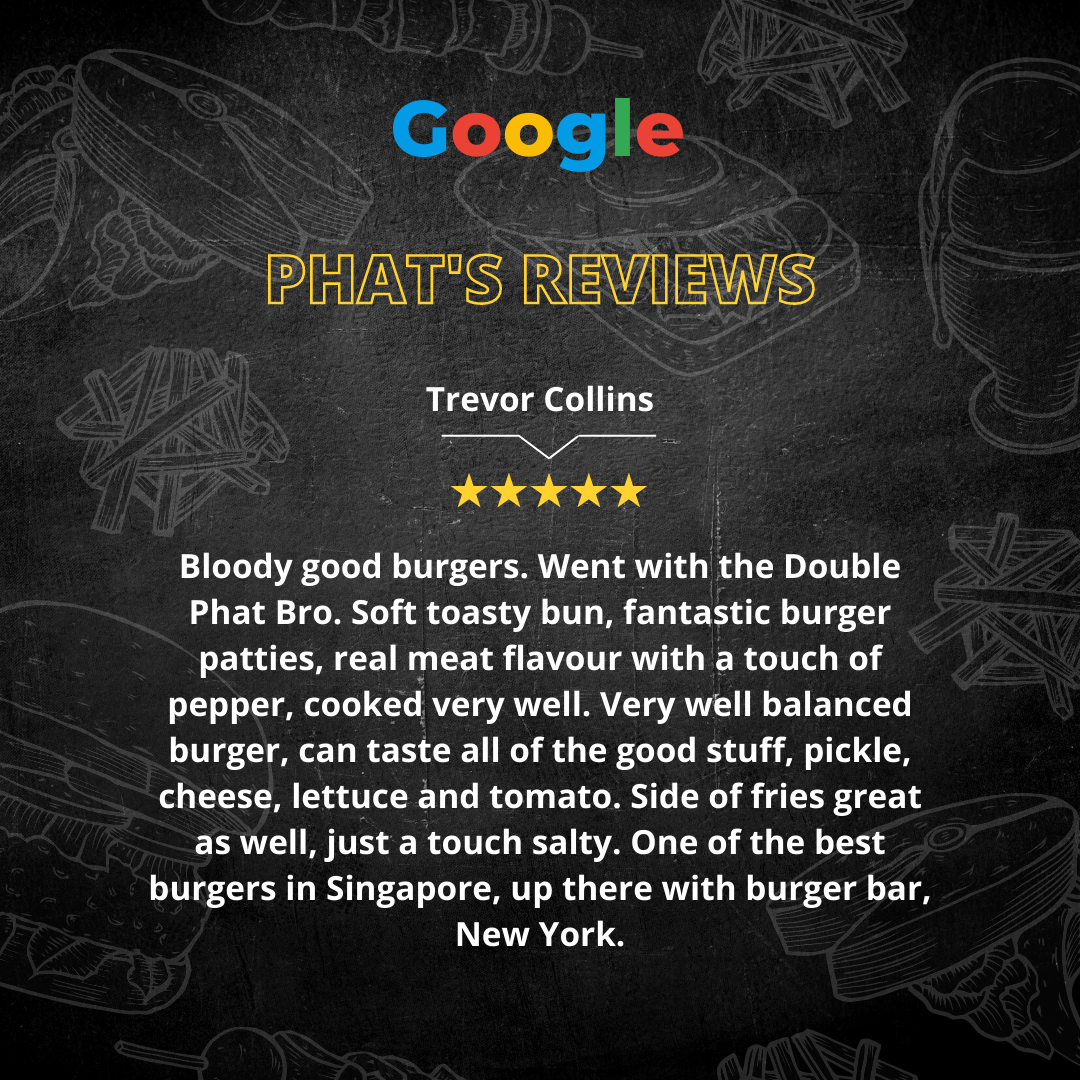 For reservations, do WhatsApp us and we will reply with a confirmation shortly. Thank you!
prefer to dine in the comfort of your home?
Enjoy quality handcrafted burgers delivered to your front door, just one click away with our partners.